George Vernon Russell Pre- & Post-War Work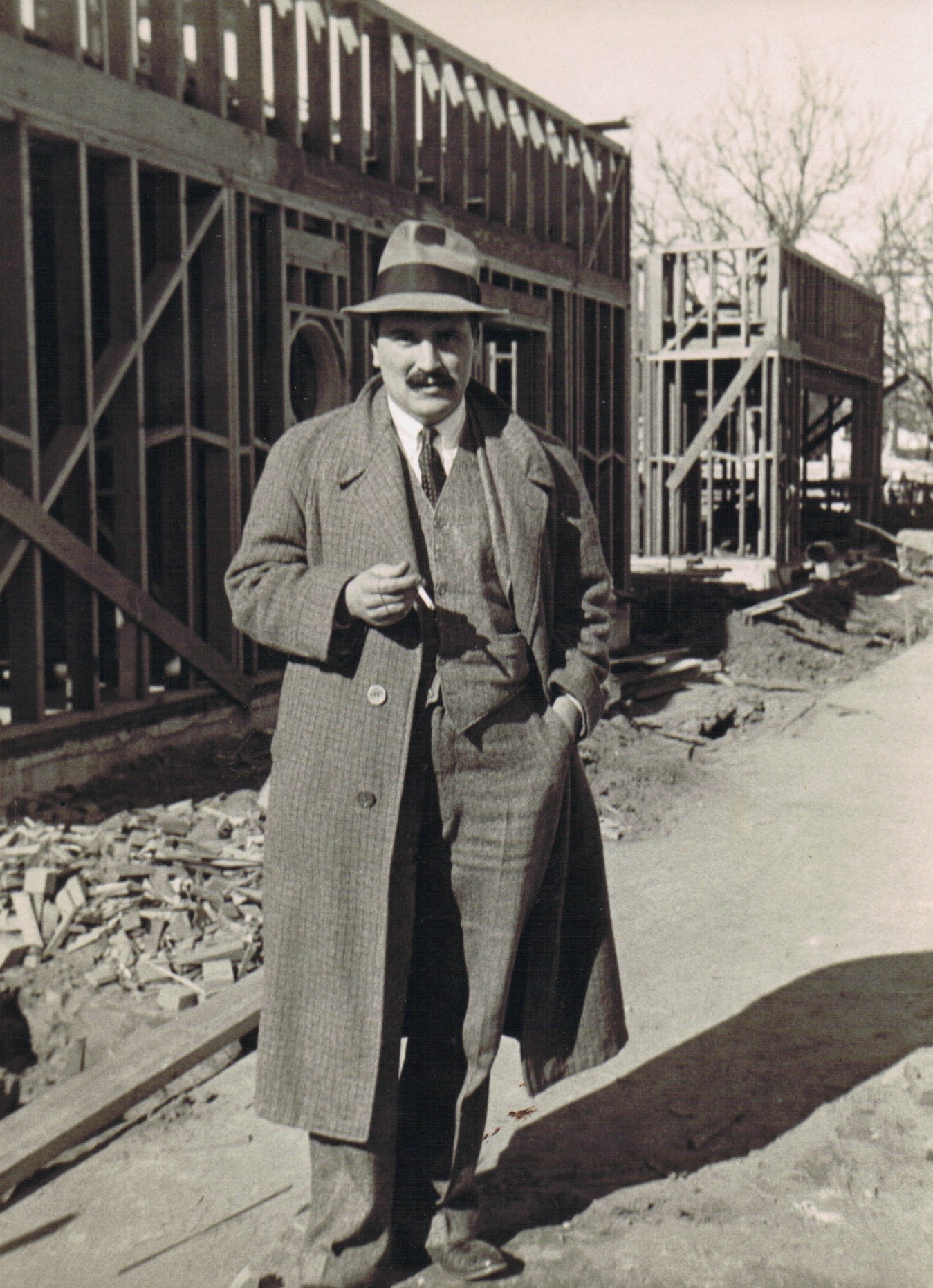 After traversing most of Central America by bus and burro from 1929-1932 (leaving NYC just before the stock market crash, which he and his buddy could see was coming - their firm had dwindled from 300 strong to fewer than 10 in two years,) George Russell was forced to return to his native California to find work.  They had naively estimated that the crash would last no more than six months and that they could then return to their jobs in New York after it had all settled down.  When he finally landed at his Aunt's house in San Diego, he had the many fond memories of his Mexican adventures and about $17 to his name.  It took him another year to find any semblance of work, but when he did, it turned out to be in one of the few places in California where there were clients who could afford the services of an architect - Hollywood.  While working as a set designer for Paramount Pictures, he met and became close friends with Douglas Honnold, a young, talented architect who was well connected with the rich and powerful in the movie business.  They formed a partnership, Honnold and Russell Architects in 1934, and soon counted among their clients the likes of Samuel Goldwyn, Charles Boyer, Billy Wilkerson (founder of the Hollywood Reporter), Maureen O'Hara, and other luminaries.  Their eclectic style was rooted in the modernist "International Style," but also exhibited a unique mix of Art Deco and stylized classical elements.  Interiors could be plush and luxurious, with upholstered walls and deco furniture, or more spartan.  These houses were a precursor to the modernist buildings that would soon become their signature style.
They remained partners until 1942 when George decided, after reconsidering his heretofore isolationist views, to join the war effort.  Kenneth Hull, a close friend and senior executive at Lockheed Aircraft, suggested that rather than enlist, he should instead go to work for Lockheed and oversee the design and construction of a massive air base in Northern Ireland.  "That way, you can be giving orders to the Generals, instead of the other way around."  This appealed greatly to his already robust ego, and the deal was done.  But during the preceding eight years, the Honnold-Russell collaboration produced many striking examples of residential and commercial work.
Samuel Goldwyn Residence, 1938
Ciro's, 1939