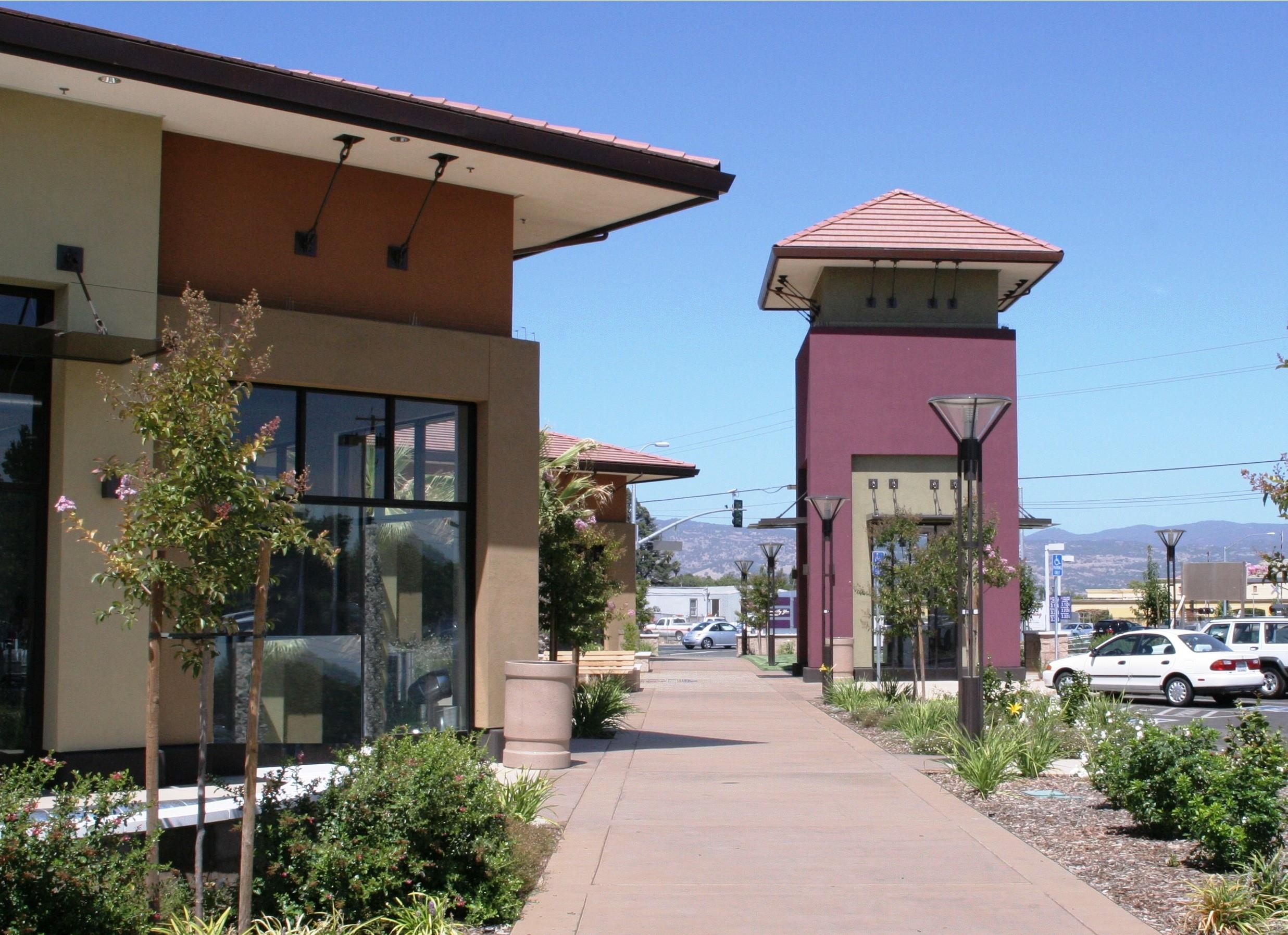 Redwood Plaza Shopping Center
This neighborhood shopping center just off route Route 29 (Redwood Highway) in Napa, built in the late 1960's, was in need of a major face-lift and re-branding. The owner/client retained us after seeing our transformative renovation of the Larkspur Landing Shopping Center in Larkspur, CA. His goals were to expand the gross leaseable area, bring the center's design into the 21st century, and thus establish it as a destination food center with a gourmet market as the anchor tenant. Another important goal was to provide shoppers with more outdoor spaces that afforded the opportunity enjoy an authentic Wine Country shopping experience. Two critical issues informed the design effort. First, the most visible corner of the site, previously occupied by a gas station which obscured the visibility of the center from the highway and local streets, was now available for the expansion. Second, CalTrans had planned a completed reconfiguration of the intersection of Solano Avenue and Highway 29, which would vastly improve access to the site.
Our solution was to provide a tower element, which doubles as leaseable area, at the corner to identify the site.  The new 14,000 sf expansion opposite the tower creates the major new outdoor gathering place for the center.  An axial pedestrian way connects the new buildings with the existing renovated portion of the center.