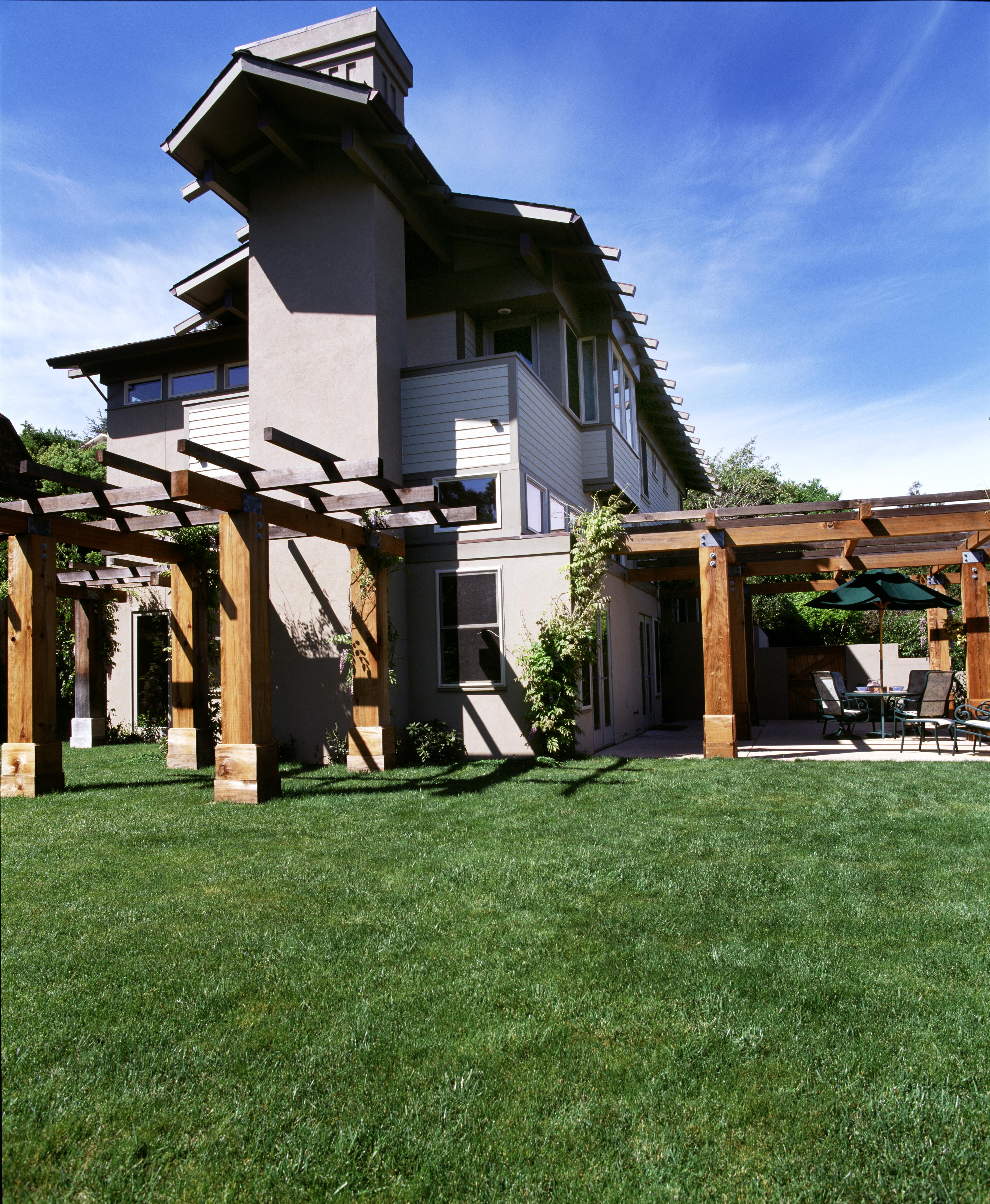 The deceptively steep slope of the site for this new residence in Mill Valley proved to be a challenge in site planning and vertical circulation.  The owners wanted to maximize the area of the garden for their family's outdoor use on the south-facing corner lot.  A flat lawn area was a must, as was the preservation of views of San Francisco and the mountain ridges to the south.
Our siting solution was to place the house at the rear corner of the lot, thus preserving the maximum area possible for the garden.  The two-car garage was placed under the house toward the rear of the lot, with a direct connection to the house via a subterranean stair.
Living areas on the lower floor step down with the slope, thus maintaining a strong and direct relationship with the exterior grade.  All of the four bedrooms are placed upstairs, with the Master Suite opening out to an upper story roof deck and commanding views.
To create the lawn area, a curving retaining wall was employed to integrate the transition from the street line to the top of the slope.  New low trees and landscaping on the bank provide privacy from the street without compromising the views.