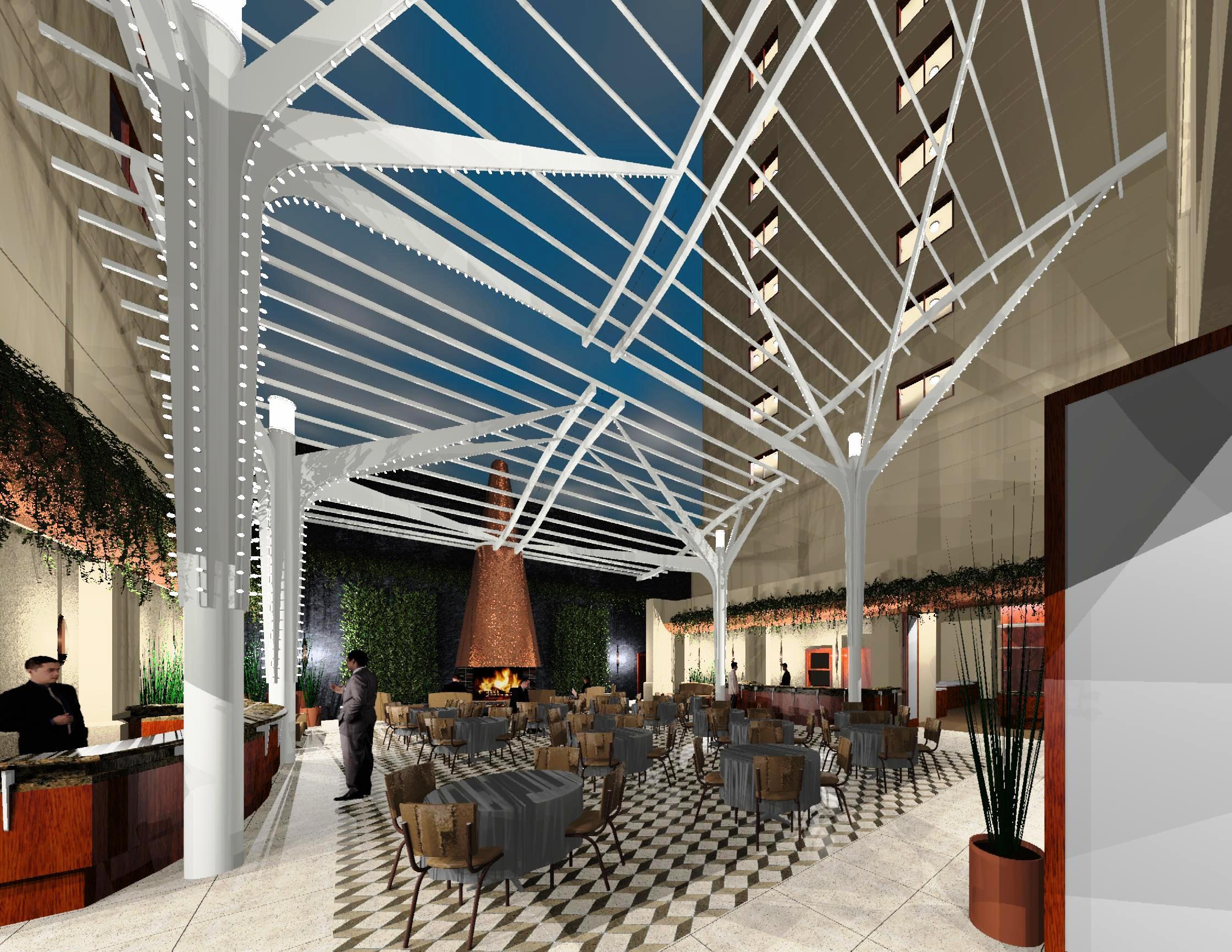 Marriott Hotel Banquet Terrace
Design study for expansion of banquet and wedding events to an exterior terrace.
Marriott Hotels management team approached us for ideas about how to transform the existing exterior court at their San Francisco location from an under-used, uninviting "leftover" space to one that is more vibrant, attractive, and accessible from the major public spaces of the hotel. They also needed additional space suitable for large functions such as weddings and banquets that though outdoors would be useable in all weather conditions. Preservation of natural light and ventilation from the north-facing court was of paramount importance.
Our "green" solution was to provide two softly-curving, overlapping glass canopies. supported by steel "trees",  that slope gently downward from the high point directly above the lobby and northward toward the rear wall. The double tier acts as two giant roof shingles, passing rainwater from one tier to the next while allowing sufficient air flow between each tier to fully ventilate the space, obviating the need for mechanical air conditioning. The rainwater is captured in cisterns and recycled as irrigation water for the planting areas along the perimeter of the space.
An inviting open-air fire pit will draw guests out from the interior, rain or shine.
18' wide folding glass door systems will replace the sealed window wall and provide direct access from the lobby, restaurant and meeting room spaces that line the patio's perimeter.