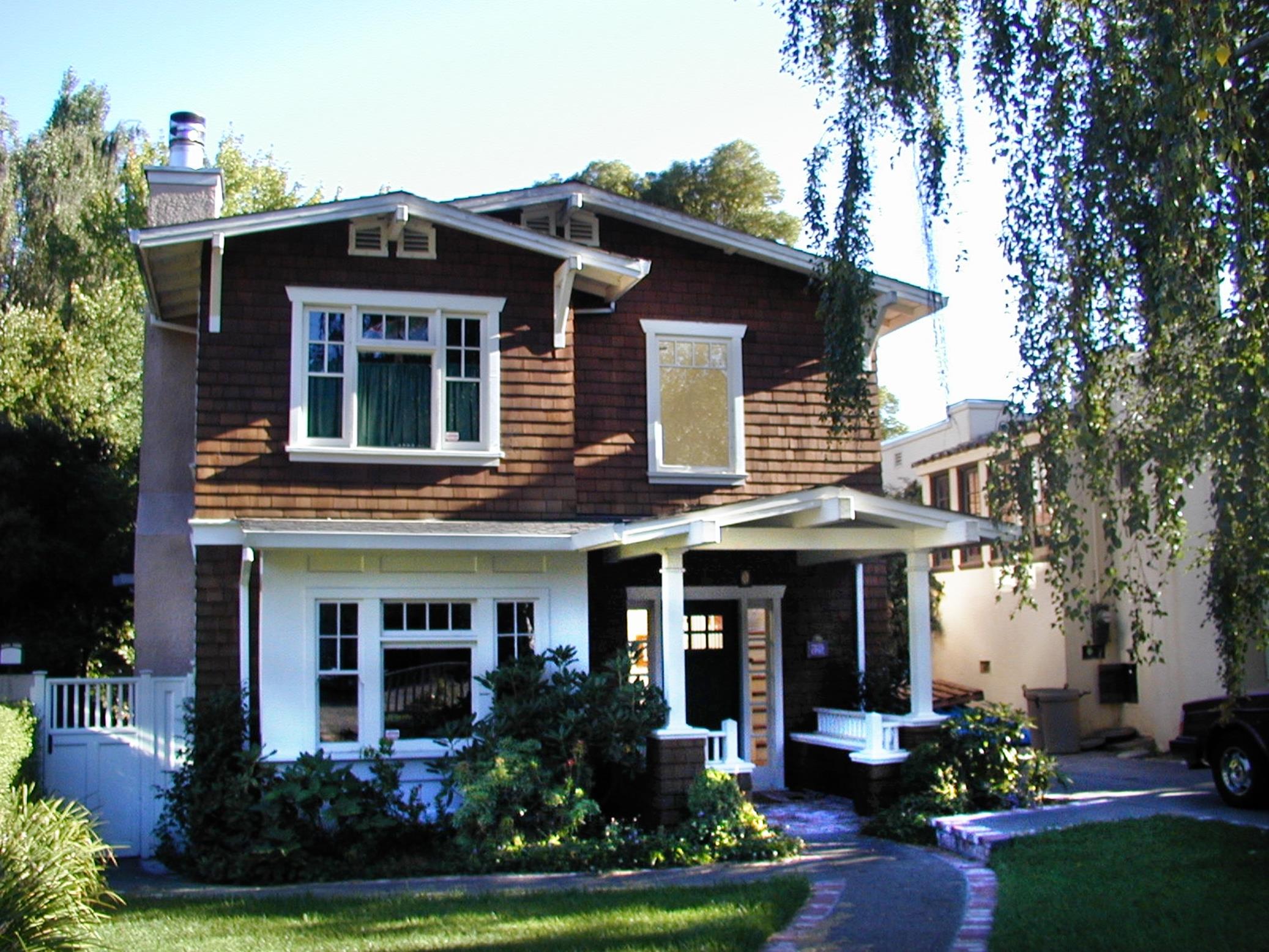 Mill Valley "Green" Craftsman Remodel
Located on Sunnyside Avenue in the Boyle Park area of Mill Valley, this remodel project presented unique challenges. The owners had lived in the house, a one-story stucco bungalow cottage of about 1,100 square feet (most likely a Sears and Roebuck Craftsman "Kit House" built in the mid-twenties,) for several years with their two young children.  The house was built over a 4' high half-basement, requiring several steps up to reach the front door.
The program requirements called for the addition of an entire second story to accommodate a new Master Suite and two additional bedrooms for the children.  The Owners also wanted to enlarge the existing kitchen and add a Family Room at the lower floor.  All of this needed to be done within strict height limits and with sensitivity to the neighboring homes.
Our "green" solution was to raise the existing house up to the second floor level and build a new lower level underneath.  This resulted in several tangible benefits: a net savings on construction costs, since the existing roof could now remain; the new lower level could now be set at the grade level, eliminating the steps; and the height of the structure could thus be minimized, thus easing neighbors concerns.  Sustainable aspects included all new exterior insulation, re-use of all the existing window sash by strategic relocation, and inclusion of many items salvaged from Urban Ore in Berkeley.   The last step in the process was to transform the house to a wood shingle exterior and restore its Craftsman heritage.