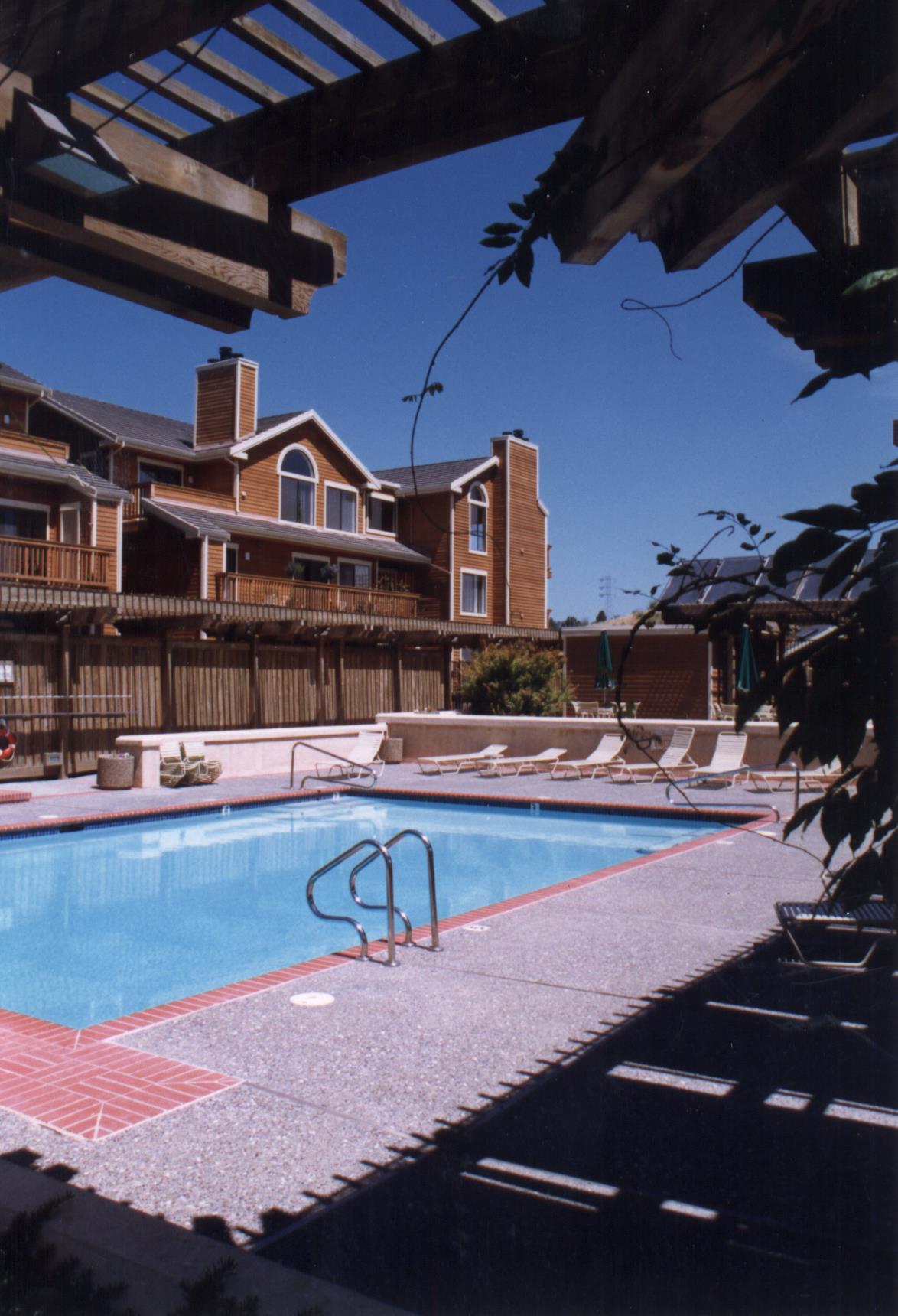 Eucalyptus Knoll Condominiums
Unlike the previous 3 phases of this 250+ unit condominium development, which consisted primarily of 2-story townhomes, this phase consists of 35 units on 3 levels over a common subterranean garage.  The 7 different unit plans, of 1- and 2-story configuration, vary in size from 1 bedroom efficiency (below market rate) to 3 bedroom, 3 bath units of 3,200 sq. ft.  The units are arranged around a large, sunny, landscaped interior courtyard, and take full advantage of the spectacular views of Mt. Tamalpais and Richardson Bay.  Vaulted ceilings and high glass windows capture accentuate the spaciousness of the units.
Exterior materials for this phase continued the established palette of clear cedar siding and clay tile roofs.  This phase of the complex is directly connected to the adjacent pool and community facilities by means of a pedestrian bridge.