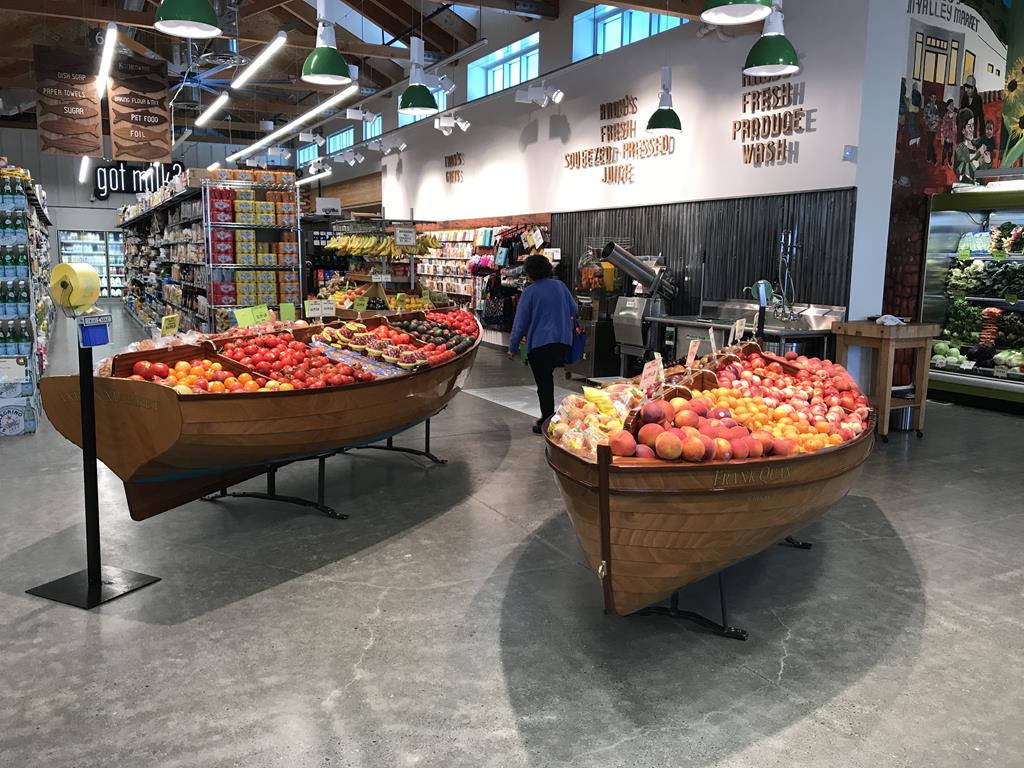 Andy's Local Market, Loch Lomond Marina, San Rafael, CA
This project is the first of a multi-phase project comprising the commercial component of The Strand, a mixed use development consisting of 84 new residential units and supporting commercial facilities.  The new market building replaces the old existing one that will be demolished to make way for the final phase of the new housing.
Our office designed the building shell for the primary developers of the stem-to-stern renovation of this aging marina.  84 units of new housing are complemented by Andy's, a 25,000 sf mixed use building with 5 luxury condominiums over 9,000sf of Retail space and covered parking, a new Harbormaster Building, a new Boat Repair facility, and of course the marina itself, with its glorious bay-side views of San Francisco.  Truly a unique and sought-after location.
Early in the shell design phase, we teamed with the market's owner, Andy Bachich, to design the interiors of this state-of-the-art market and deli.  It boasts a full commercial kitchen that would put most restaurants to shame, producing home made pasta, pizza, prepared foods for takeout, and delicious deli foods.  The deli sports a beer and wine bar with direct views of the marina, and to sober up you can enjoy a strong cup of their special pour-over coffee.
Exposed timber trusses, open ceilings, and an "industrial marine" theme keep the scene lively and inviting, reminiscent of Seattle's famous Pike Place open market.
We are proud of the final outcome and feel privileged to have played an important role in creating this unique project.